Headquarters in Aachen, Germany, Acnos Pharma know its roots. Aachen is located on the edge of the Eifel, a low mountain range that was once referred to as Prussia's Siberia due to its barrenness.
For hundreds of years, people expended all their labor power to wring even the most basic necessities of life from this desolute stretch of land. Only modern agriculture of the middle 20th century made it possible to obtain fruitful agricultural yields. However, the sacifice of intensive agricultural use was that the landscape gradually changed its original appearance. Many plants that had their home in so-called rough pastures and were virtually dependent on impoverished soils disappeared and were replaced by monocultures of crops such as forage grass.
The Nature and Biodiversity Conservation Union of Germany e. V. (NABU), with its 750,000 members and over a hundred years of history, is an important institution for the protection and preservation of our natural world. The NABU group Kylleifel has made it its task for years to restore as many previously agriculturally used areas as possible to their original barren state, so that the original flora designed for barren soils can settle there again.
Acnos Pharma supports NABU Kylleifel by leasing 3.7 hectares of previously agricultural land on a permanent basis and supporting the renaturation financially, with the active commitment of our employees. Furthermore, Acnos Pharma will continue to promote this endeavour to garner international awareness.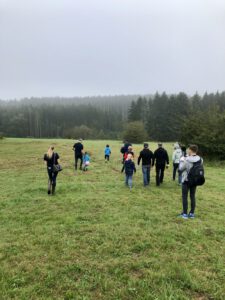 In September 2021 volunteers from NABU and Acnos Pharma cleared the areas of barbed wire and fellen blue spruce trees that are not indigenous to that area. Deadwood piles were built from the felled wood, which will now become breeding and sheltering places for birds, insects or reptiles. The nutrient content of the soil is successively reduced by mowing the areas and removing the cuttings and refraining from any further fertilization.
Together with NABU experts, the conversion of the areas will also be accompanied by documentation over the next years and decades. Display boards on site will help hikers and other interested parties understand this important contribution to nature conservation.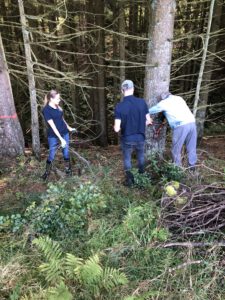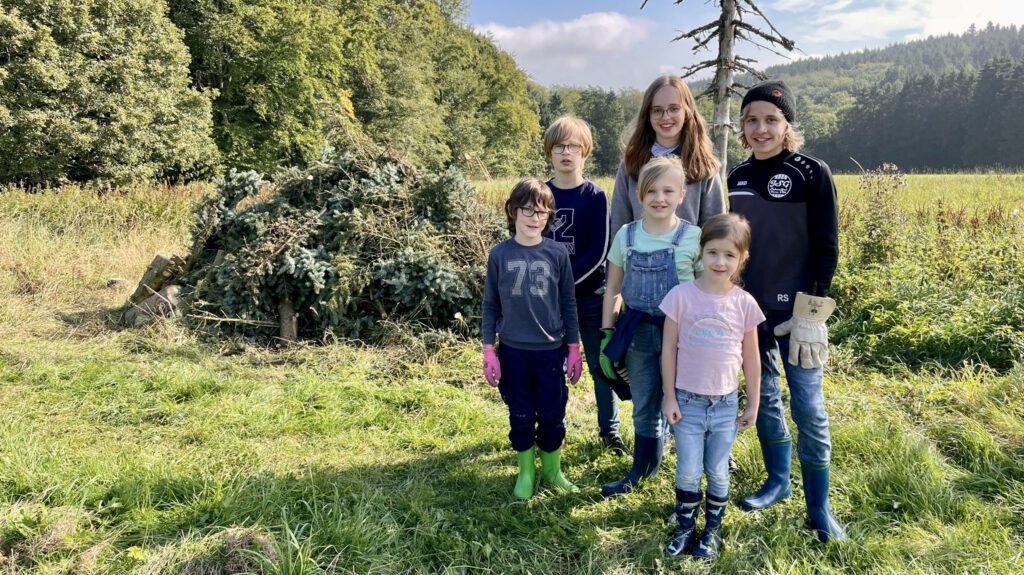 Together with schools in the area, learning opportunities and excursions will be organized to help the younger generation understand the importance of such projects and the value of these pristine lands.
This endeavor is a key component of Acnos Pharma's corporate strategy. This comprehensive and long-term project represents another building block in our pursuit of sustainability, which is the prelude to further actions, our responsibility for our environment.